Deb Dohner  Deb@dcpparents.com
Deb's family began its love of Disney Parks when their oldest children were still toddlers.   Annual treks to Orlando ensued, with no end in sight.  Her oldest daughter applied for the Disney College Program in the Fall of 2013. The adventure began when, four days after her phone interview, she was offered a role.
Thirsting for knowledge, Deb read everything she could find and, of course, began planning the drop-off trip.  She started our Facebook group, both to learn more and to disperse information she'd gathered in her obsessive research.  She enjoys meeting other families in the parks and networking online.  Deb and her husband hope to retire to Florida, where she would like to captain a small craft on Crescent Lake.

Laura Schwartz  Laura@dcpparents.com
Laura's d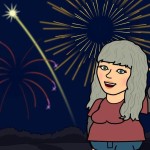 aughter applied for the program in 2013, on the very last day applications were open.  She was accepted 6 days later and extended to complete a full program year.  She completed another program in 2016. These experiences led her to change her college major and her career goal is firmly set on a career with the Walt Disney family of companies — in fact, she was recently hired in a full time position!
A former Orlando resident, Laura brings to this group knowledge about the area (particularly about home-buying), a parent's perspective on the program and a smattering of bits and pieces of helpful nonsense about all aspects of life.  She and her husband are Disney Vacation Club Members and Disney Cruise Line Platinum vacationers who go to the Parks under protest, except during Food & Wine!